Oconomowoc Hot Tub Repair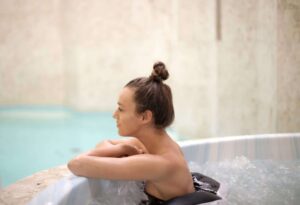 Need Oconomowoc Hot Tub Repair? Don't worry, RJS Hot Tub Repair has the services for you to get back in your hot tub to relax! We understand the struggle of your hot tub not working, which is why we provide professionals to get your tub working normally. With us, you will be back to soaking in your tub in no time! Let us be your Oconomowoc Hot Tub Repair service.
We have the knowledge and expertise to fix almost any hot tub problem for just about any brand on the market! Our highly-trained technicians in Oconomowoc are ready to help you with your hot tub repair needs!
Are you looking for experts to service your hot tub? No need to look further, we are your top Oconomowoc Hot Tub Repair service! We offer a 17-point inspection of your hot tub to ensure it's running in top condition. Our technicians can remove side panels, check out all the components, and make any required adjustments. However, we pride ourselves most on our affordable price, as our preventative maintenance is offered at the same prices as a standard service call!
Contact us today for your hot tub repair or preventative maintenance needs in Oconomowoc. We look forward to hearing from you!
Oconomowoc Hot Tub Repair For These Brands & More!